Become a LowCarbSpark Partner and Start Earning Today!

Earn 60% Per Sale
Our affiliate program provides the best commission rates! Earn 60% of each referral sale.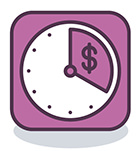 30-Day Cookie
If you referred someone and they decide to make a purchase any time in the next 30 days, it's your commission!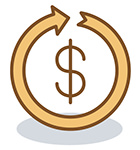 Net-45 Schedule
We submit payment 45 days after the end of the month in which you earned the money.
Tracking & Reporting
In your dashboard, you can track visits, sales, payouts and more.

No purchase needed
You can sign up to be an affiliate without making a purchase on our site.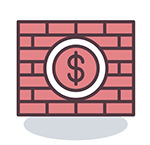 Low Refund Rate
Our order refund rate is very low ( under 2%).
About us
shop.lowcarbspark.com is a LowCarbSpark, Inc. website and is created with the same love and passion as we put into LowCarbSpark.com!
Through our Affiliate Area, you can currently promote Keto For Fat Loss Meal Plan which is a complete four weeks weight loss program that comes with tons of information and takes the guesswork out to ensure success.
Keto For Fat Loss Meal Plan is created to help people struggling to reach their goals with weight and health. Each program e-book comes with a comprehensive keto guide that has answers to the most asked questions. The keto program includes four weeks meal plans and shopping lists that should be followed for maximum results. The cookbook contains 45+ keto recipes which are each easy to make, filling and very tasty.
Earn 60% of every sale!
Benefits of becoming an Affiliate
We help you boost your sales:
A great product that delivers results and makes people happy.
Offer different banner ads sizes for your website (content, sidebar, post footer, etc)
Social media and e-books banners
Have a marketing idea like a giveaway or want to provide a unique discount for your customers? We're happy to hear your idea!
Support
Need assistance installing our banners, creating new banners or setting up a newsletter? We're always happy to help!
Additionally, you can rest assured that your referrals will receive top level customer service! We treat our customers like we would our family and provide help every step of the way.
If you have additional questions about the program, please visit our FAQ page to learn more.
STOP WASTING TIME, ENERGY, AND MONEY ON DIETS THAT GIVE YOU NOTHING AND LOSE FAT FOR GOOD